Introduction to Leerfie YST-5003 Sound Bar Speaker And The Technology Behind It
Leerfei YST-5003 Sound bar is a large size sound bar speaker with wall mount option, thus this soundbar can also be used with tv. Nowadays sound bar speakers are quite popular in BD. Usually the built in speakers included with any television is not sufficient enough or the sound quality is not upto the mark. So tv users should buy a sound bar for their TV. Its not just a trend, it's a necessity.  While buying a soundbar, there are few things you might want to check. First you should check the size of the soundbar and the no of speakers inside it, usually the larger the size the better the sound quality. Most of the sound bars have built in bass diaphragm but some also come with a sub-woofer unit.  Next you should check the inputs/interfaces it has. Finally you should check if its has wall mount option. Not all sound bars have wall mount option but if your chosen sound bar speaker has wall mount option then it's a great advantage as it will allow you to mount the sound bar right below your tv. Hence it will save your space and also give a smart minimalistic look.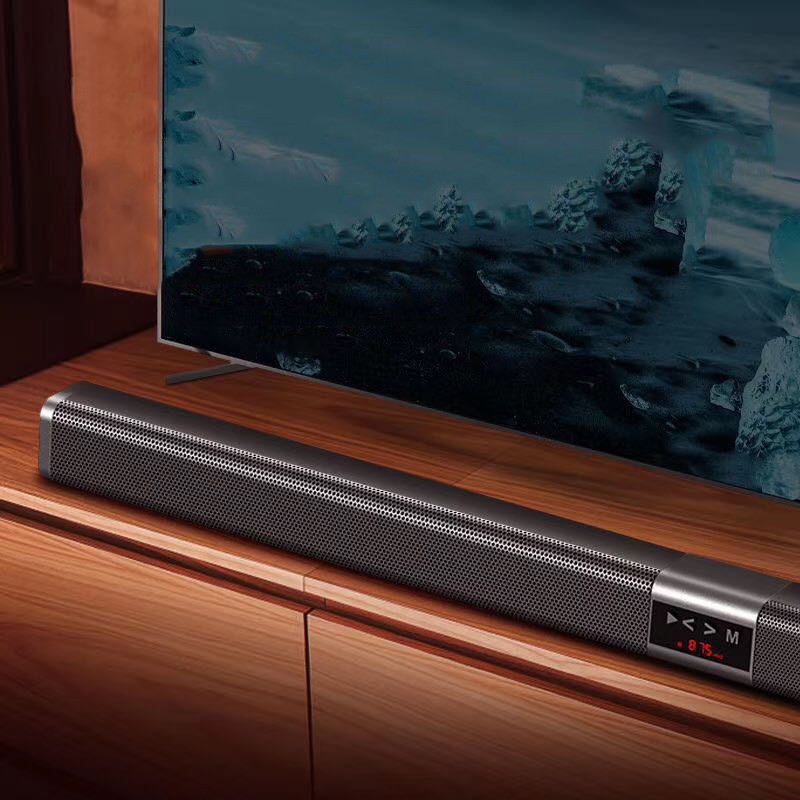 What makes this sound bar best option for your tv?
Like discussed before the Leerfei YST-5003 sound bar speaker has two wall mount brackets on the back and so users can install it to the wall and right below the tv. Thus, saving space and also giving a smart and tidy look to your home interior/ tv cabinet.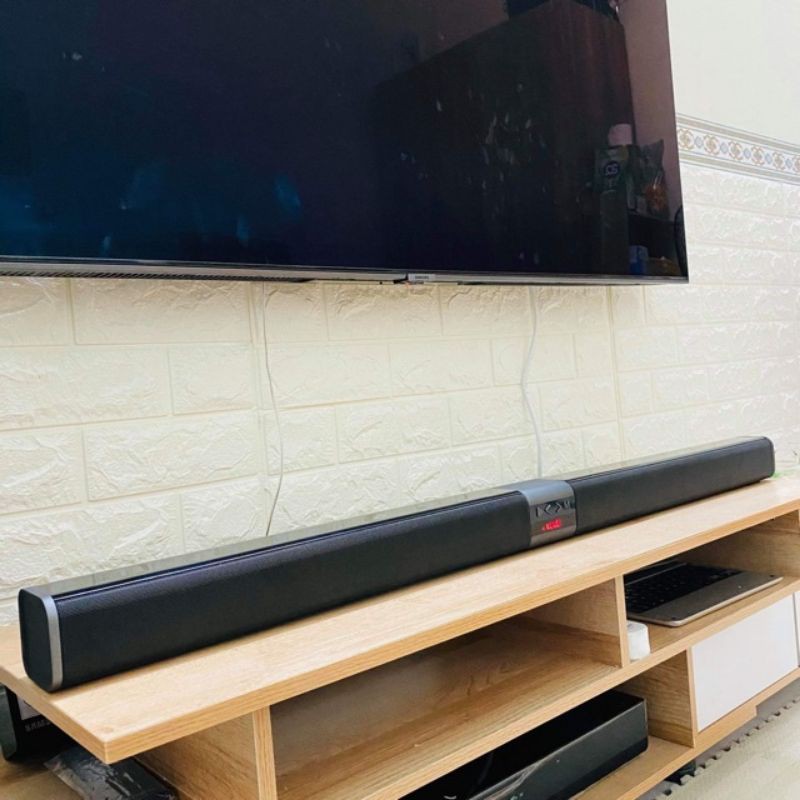 Usually wider sound bars look good with large televisions and also wider sound bars have better sound quality because the wider the sound bar, the more number of speaker units it has.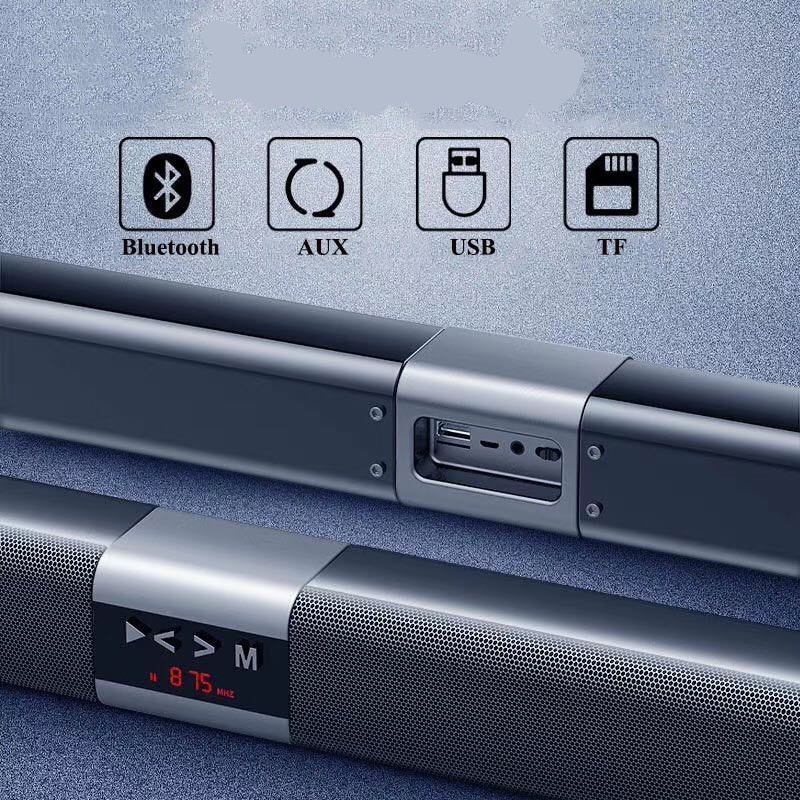 Optical interface is a latest addition to the sound system industry, optical ports are able to receive high quality Dolby digital sound with support upto 7.1 channel. Latest android and smart televisions have optical port. As the Leerfei YST-5003 has optical port so you can enjoy the best sound quality from your smart tv.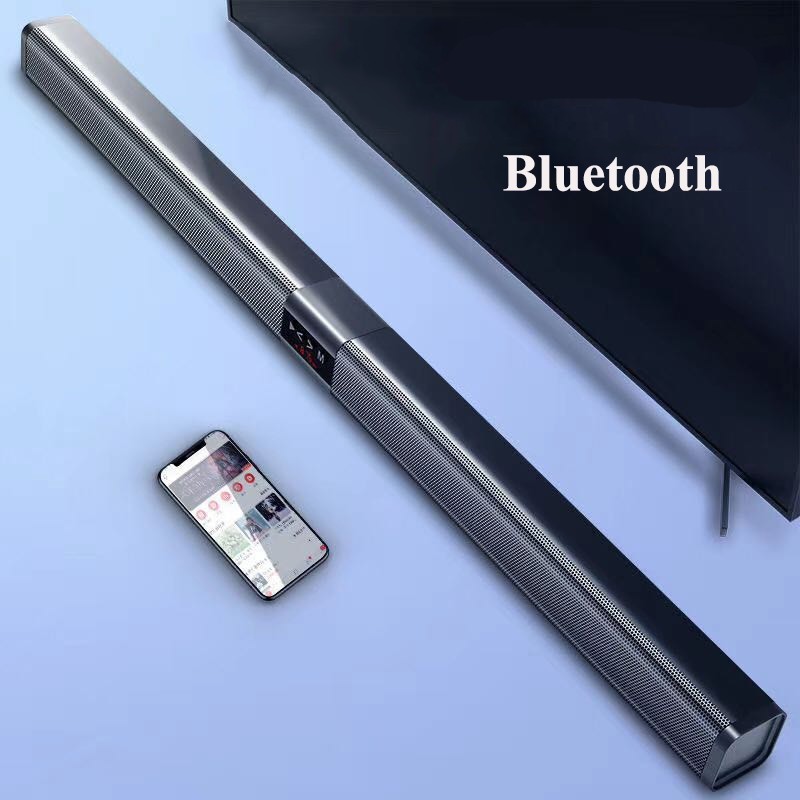 It has IR remote and so it can be operated wirelessly while sitting on your couch/bed and watching tv. It's a combination of comfort and technology.
What is the price of Leerfei YST-5003 sound bar in Bangladesh/BD?
At Zymak you can buy sound bar speakers at the most competitive prices. Currently we are offering Leerfei YSt-5003 sound bar for tv only at a price of 2800 Taka. In future if the price changes then we will update the price immediately in our website.